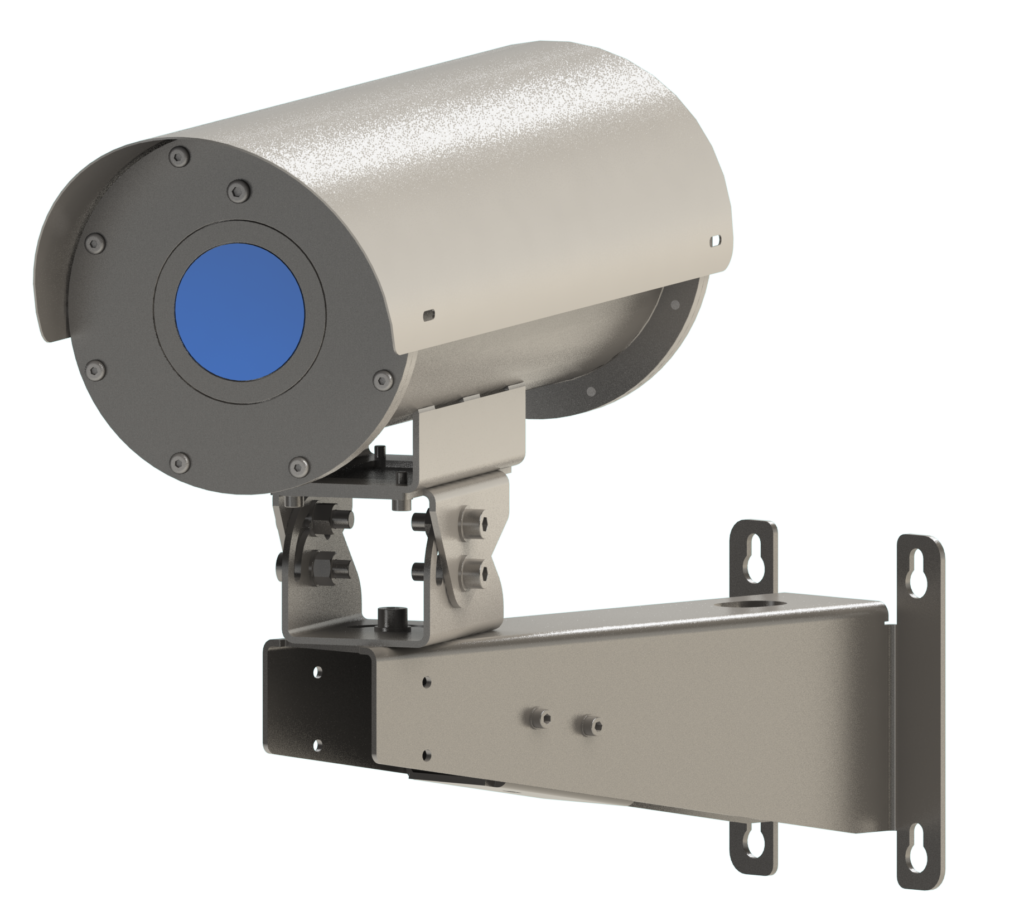 MAIN FEATURES
The CHK housing is a product specifically developed to work in harsh enviroments such as offshore/onshore marine applications and industrial.
It is made entirely of AISI316L stainless steel in order to assure the best resistance to the corrosion.
It requires a low level of maintenance and it comes IP66.
Very flexible with a lot of features.
It can be customized to fit specific requirements.
DESCRIPTION
This model is developed to manage:
single Day/Night camera (SD/HD block module or IP camera).
radiometric thermal camera.
surveillance thermal camera with or without motorized lens up to 100mm.
We can provide a very high level of customization at the following levels
housing dimensions: length, diameter for day/night and thermal cameras.
external accessories to protect the housing or front as sunshield or special accessories for typical tunnel applications.
fixing and anchoring systems.
prearrangement of the camera fixing system with blocks to ensure repositioning in case of maintenance.
service for camera mounting and testing.
prearrangement and mounting of power supplies, customer-specific interfaces (video encoder, Ethernet switches and fiber-optic modules).
type of power supply: traditional and HiPoE.
connection. The rear flange can be custom made to fit the most diverse types of connectors: PG, RJ45, power connectors and fiber-optic connectors.